What is Volumio Free plan?
Volumio Free plan consists in a package of free basic features and plugins.
To sign up for a free Volumio account,
go to the ACCOUNT PAGE by clicking on profile icon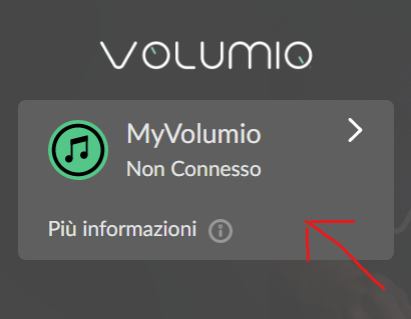 click on SIGN UP button

Here as follow the complete list and functionalities:
System loaded entirely on RAM and optimized for lightweight operations.

Works with any USB 2.0 DAC

Raspberry Pi I2S DACs supported natively

Hotspot network for first configuration for wireless hardware

Mount CIFS and NFS Network Attached Storage, with auto-discovery function

Airplay Playback

UPNP Playback

DSD Over PCCM support, for non Direct-DSD compatible hardware

Integrated TuneIN WebRadio directories

Custom playlist editing and creation

Customizable user interface background

Multilanguage

Alarm and Sleep function

Manifest User Interface (same UI as Premium plan)
Support all music filetypes
See also:
What file formats can be read?
Here as follow some of the most relevant free plugins:
Music services : Pandora, Radio Paradise, Bandcamp, Soundcloud, Spotify

Audio interface : Fusion DSP

System tools : Backup and restore data

System Hardware : Touch display, GPIO buttons and more

User interface : IR remote controller, LastFM scrobbler, Now Playing and more