SuperSearch is a search mode that lets you ask Volumio for music suggestions like you would to a friend or to record store clerk.
Just type a chat-like question about the type of songs you want to hear, and Volumio will fetch matching songs from your library.
Some examples of queries:
Smooth Jazz with female vocals
Italian indie rock
Delta blues songs
You can ask in your language or in English. English tends to give more accurate results.
Enabling Autoplay, once the search is complete, the matching songs will be played
Here some Supersearch examples:

You can also make a search by using an astract prompt like "a long piece of music with dramatic and quiet parts alternating with dynamic parts"(I am thinking of progressive rock) 😀
And that's the result: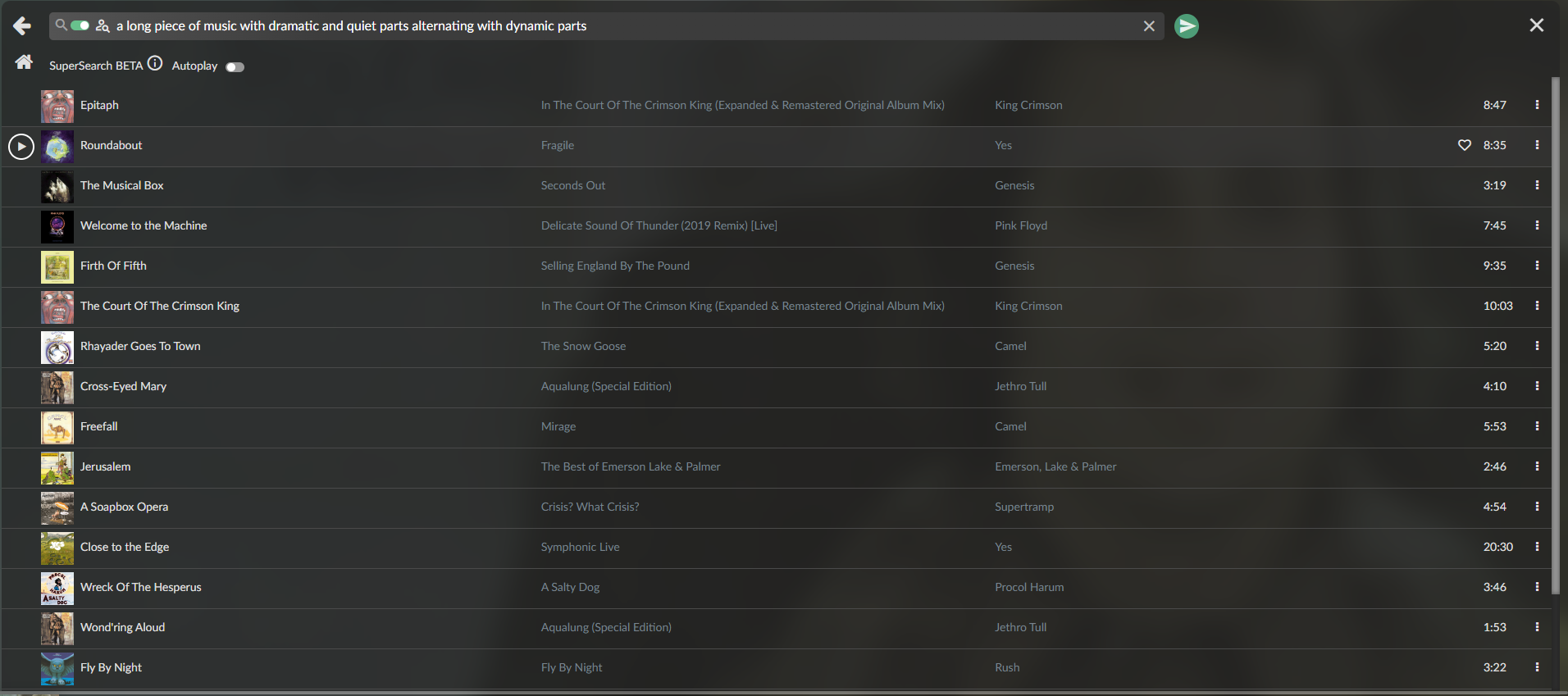 Note:
To get the best out of SuperSearch you need to have at least one connected streaming service, like TIDAL, QOBUZ or Spotify
If you don't have any of the above, it is suggested that your local library consists of at least 1000 songs