I'm logged in as PREMIUM user, but I cannot use PREMIUM features. What should I do?
This it means your device does not reach Volumio servers.
Check the ACCOUNT PAGE, the green play icon has to be shown next to the device's name.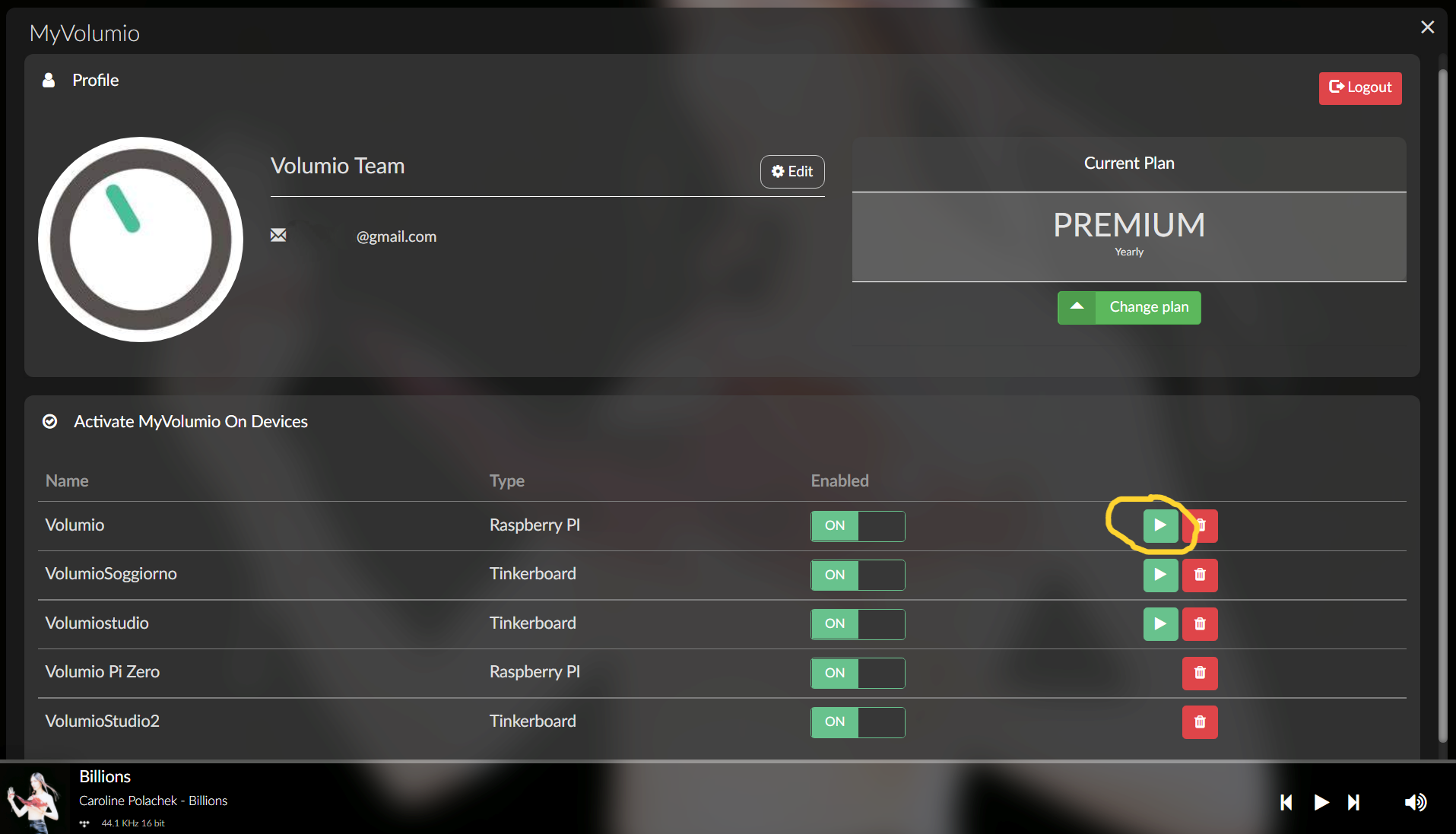 If there isn't no connection with our server is reached.
This is due to these possible reasons:
your firewall is blocking the connection to our servers (try to disable it and check)

you did set customised DNSs (stay on ISP ones)

connection to the router is not direct (it means via wifi repeater, extender, etc..). Try with direct wired/wireless connection to the router.
TIP:
Try to delete the device from the ACCOUNT PAGE (myvolumio devices menu)
Do a factory reset of the unit (SETTINGS-->SYSTEM menu-->FACTORY RESET)